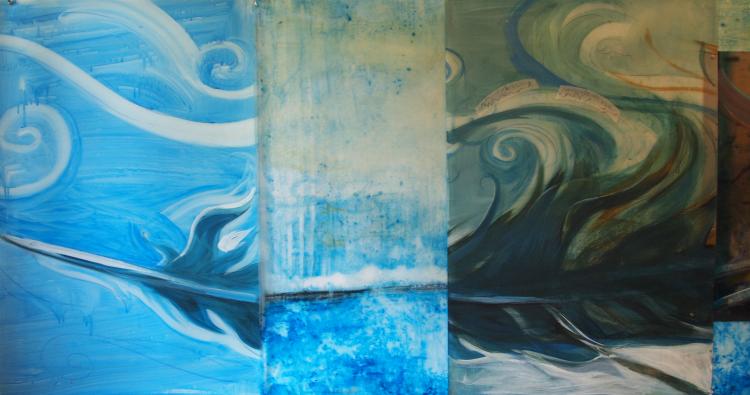 An exciting Vancouver-based society dedicated to stimulating, developing and executing unique art projects and activities including: building networks, promoting understanding and enhancing cooperation between local, national and international artists and arts organizations by facilitating exchanges of artists, developing and brokering creative collaborative projects, and promoting awareness of the role of the organization.
In June of 2015, C3 was invited through Project Pridaga to exhibit the collaborative exhibit The Elusive Landscape at the Regional Museum of Benkovac and the Zadar City Gallery in Croatia.
C3 has initiated several large-scale collaborative murals that can be seen in Vancouver. Projects include artistic coordination of the six-storey mural, Through the Eye of the Raven (2010), River of Crows (2011), Eastside Murals Projects. Recently, C3 Society conceived and painted the Radius Mural located in the courtyard of the Firehall Arts Centre.
C3 Society produced the BlackStrathcona Project a locative media project situated in Vancouver's Strathcona neighbourhood. The project features 10 video stories about members of Vancouver's black community.
Founding Society members (June 21, 2010) Barbara Bourget, Mira Malatestinic, Marjorie MacLean, Esther Rausenberg, and Richard Tetrault.
The Team